1 Yarnfield and Cold Meece - Covid-19 Volunteer Support Group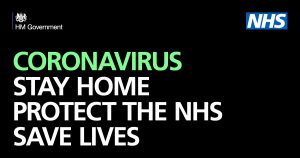 As the social isolation measures implemented by the government increase, Yarnfield and Cold Meece Parish Council has joined with local volunteers to give support to those who need it most. If you live in Yarnfield or Cold Meece and are self-isolating and need support with essential shopping, medication or just need to have a friendly chat on the telephone, the volunteers are here to help. Just complete the simple application form on our website below.
2 Stone Railhead Crisis Group
You may know that HS2 Phase 2a (Birmingham to Manchester via Crewe) will be located to the west of Stone. But did you know that HS2 Ltd. is proposing to locate a major Railhead facility between HS2 and the M6? This will cover a large area of land and run parallel to HS2 and the M6 for 2 miles between Stafford Services and approximately 1/2 mile north of Yarnfield Lane.
Stone Railhead Crisis Group was formed to challenge these proposals and is working with Yarnfield and Cold Meece Parish Council to challenge these plans.
Location:
Yarnfield Village Hall